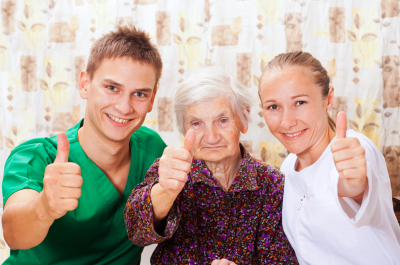 Home Care Village is a reputable and full-service home health care agency in Mansfield, Ohio that caters to those who are looking for reliable Skilled Nursing, Rehabilitation, and Home Health Aide assistance comfortably at home. We provide you with services that allow you to age, heal, and recover in the place where you are happiest – at home. We're fully committed to meeting individual needs. We believe that no two situations are the same. We are person-centered and make sure we provide modified services that specifically meet the unique needs of an individual.
Home Care Village does not discriminate based on race, color, nationality, religion, creed, gender, sexual orientation, age, disability, marital status, or social status whatsoever. We firmly believe everyone has the right to high-quality care and support and we are here to deliver it to you.
Mission
To render affordable, effective, and first-rate home health in Ohio. We seek to be your home health care provider of choice. We aim to match our care recipients with healthcare professionals who can meet their needs and beyond.
Vision
We envision to unfailingly deliver cost-effective prices, first-rate services, and passionate quality home health caregiving.
Kindly connect with us now.